Herbed Chive and Sage Biscuits (Grain-Free with Cassava Flour)
These Herbed Chive and Sage Biscuits are warm, moist, and filling… and you would never guess the secret ingredient that makes these biscuits so moist: AVOCADO!
Plus, if you're sensitive to grains, these biscuits are grain-free made with cassava flour, which is a root vegetable with resistant starch that supports fullness and digestion. If you're wanting to re-set your gut, lose belly weight, or decrease high estrogen levels that cause menstrual pain, this recipe is for you!
Packed with flavor from the fresh herbs, your family will be asking for more.
How to Make Herbed Chive and Sage Biscuits (Grain-Free with Cassava Flour)
If you're not much of a baker, during this quarantine you have more time to experiment! And these biscuits are easy and quick to make. To make these biscuits, you will need:
cassava flour
avocado
eggs
ghee or grass-fed butter
nutritional yeast
garlic granules
baking powder
sea salt
fresh herbs: chives and sage
First, you're going to preheat your oven to 350. Meanwhile, get out your food processor and add all ingredients to it except the fresh herbs.
Process everything until blended into a dough. Chop the fresh herbs and add them to the processor, pulsing just enough to mix the herbs in, but not over-blending.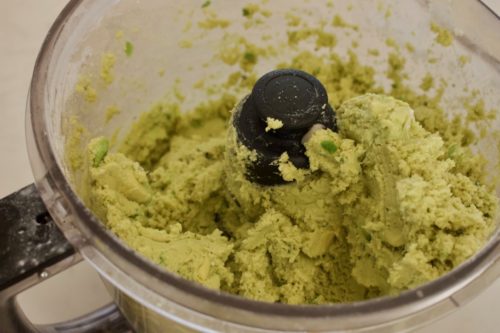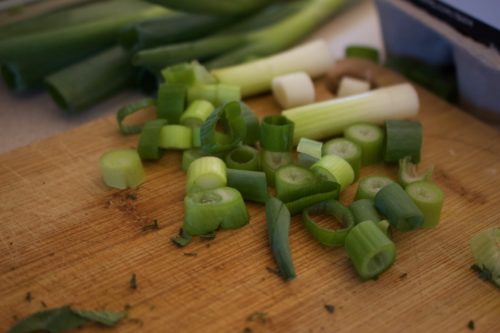 Grease a baking dish. Then, you can start measuring out your biscuits. I measure out about 2 Tablespoons of dough per biscuits. A trick it to wet your hands with water as you are forming your biscuits, so the dough doesn't stick to your hands!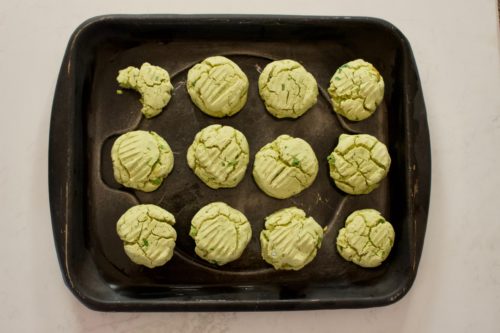 Pop it into the oven, clean up your kitchen, and after about 18-20 minutes, your biscuits will be done! Eat fresh out of the oven, as is- or add a bit of ghee on top!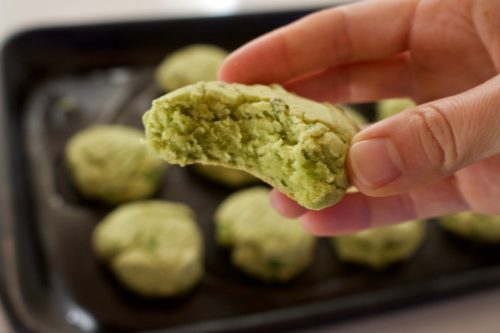 This recipe was brought to you by Allie McFee of Modern Goddess Lifestyle.
Herbed Chive and Sage Biscuits (Grain-Free with Cassava Flour)
Moist, filling and full of flavor, these easy-to-make biscuits are quick to whip up when your family is asking for more!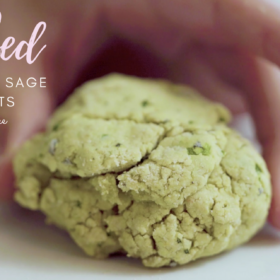 Ingredients:
2 cups cassava flour
3/4 cup water
1 large avocado (or 2 small)
2 eggs
4 Tablespoons ghee or grass-fed butter
2 Tablespoons nutritional yeast
2 teaspoons baking powder
1 teaspoon sea salt
1/2 teaspoon garlic granules
3 Tablespoons chives, chopped
1 Tablespoon fresh sage, minced
Directions:
Preheat the oven to 350 degrees.
Put all ingredients except for fresh herbs in a food processor and mix until batter begins to clump. Add chives and sage and pulse for a just a couple seconds.
Grease a large baking tray.
Measure biscuit batter in 2 Tablespoons of batter per biscuits. Set biscuits in 4×3 rows on baking tray.
Bake for 18-20 minutes. Best served warm.
Make sure to use enough avocado. If you use a smaller avocado, these biscuits will not come out as moist!
Also, I used ghee by one of my favorite local companies, Goddess Ghee, to enhance flavor and creaminess.
Recipe made by blog contributor: Allie McFee, Women's Health Educator and Hormone Balancing Chef at ModernGoddessLifestyle.com
All images and text ©