McFluff Christmas Card Photo Shoot (and Merry Christmas)
Who's ready for a cuteness overload?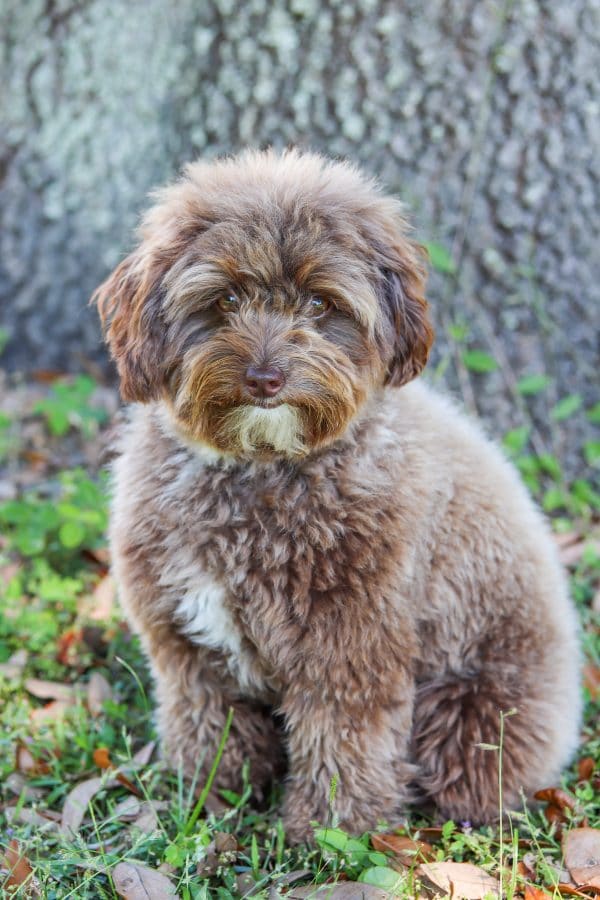 Last year I made McFluff cards on Shutterfly. You can see those pics here. This year I decided to make McFluff cards a yearly tradition so I made more cards. I did a photo shoot with McFluff back in October. No fancy Christmas props this year, just McFluff in the elements, aka the backyard at our Lakeland place.
Are you asking yourself who McFluff is?
She's our 1.5 year old Mini Aussiedoodle (mini poodle + mini australian shepherd mix). She's quite the handful but she's super fun and smart. She has a ton of energy. She likes to play fetch. Her aussie side comes out sometimes – she tries to herd us and the neighbor's kids. It's super cute.
Here's some more pics from the McFluff Christmas Card Photo Shoot.
Do you want to see the cards? I think you do! I created two different cards. Both are super cute. Which do you like best?
We wish you and your family a Merry Christmas and a Happy New Year! Best of luck for 2019. Make it a good one. :)