Friday Four 5: Charleston Vacation
Happy Friday! Today I'm going to do a something little different with the Friday Four. I want to share my Charleston vacation experience with you. So after I do that, instead of sharing 4 recipes with you, I'm going to share my 4 favorite highlights of the trip!  Don't worry, food is involved!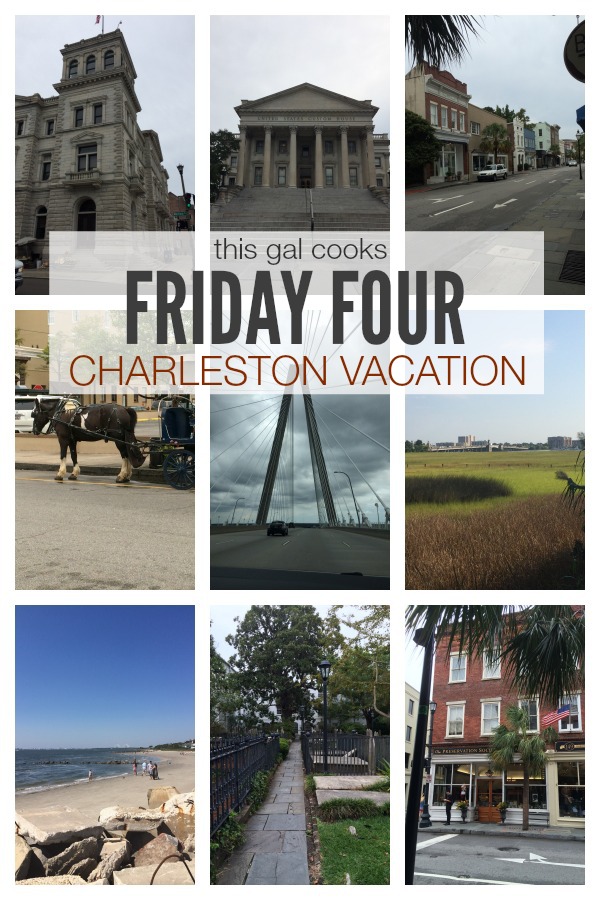 Whew! What a long week. The work week ALWAYS drags after a nice vacation has ended. Last Friday we took a little road trip to Charleston, South Carolina. We took the dog with us. She told us not to worry and that she would drive.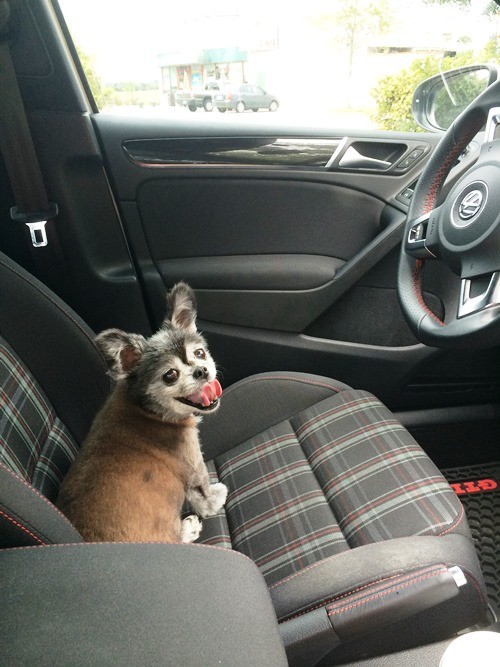 We arrived in Charleston around 3pm and quickly settled into our comfortable room at the  Residence Inn.  My favorite part of the room besides the comfy bed and full kitchen was the amazing patio where we spent much of our time while at the room.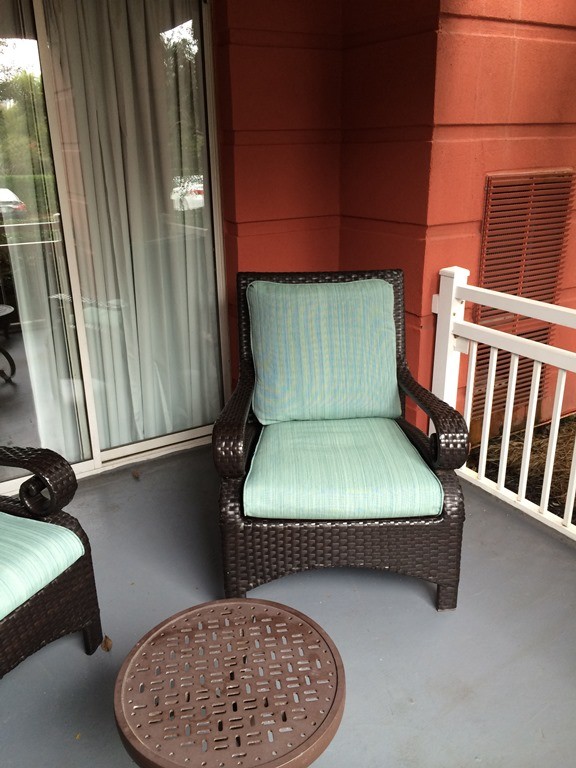 Friday evening we visited the Westbrook Brewery in Mount Pleasant. Mount Pleasant is a town Northeast of Charleston. Well worth the visit if you're in the area.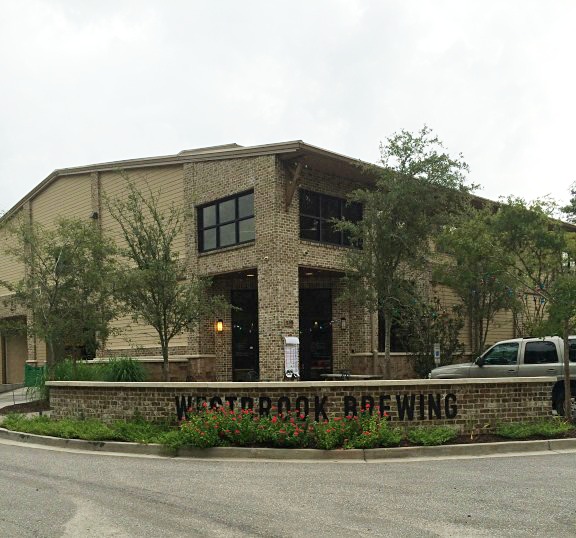 We bought A LOT of Westbrook beer to bring home to Florida with us!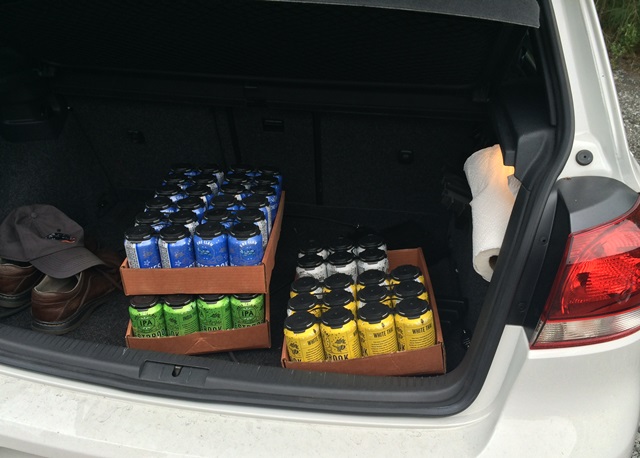 On Saturday, we visited historic Charleston. Historic Charleston is exceptionally beautiful. There are many old, amazing buildings in the area as well as coffee shops, clothing stores, sweets shops and bars. All of the storefronts have little apartment and office units above them.  Swoon. ♥︎
We we picked up some lattes from the East Bay Meeting House and then strolled on down to Charleston Harbor (photos at end of post.) Swoon again. ♥︎
After that, we strolled around historic downtown Charleston. A few highlights of historic Charleston:
The cemetery at St. Michael's Episcopal Church (the church is also lovely)
US Custom House
US Post Office and Courthouse
City Market
King Street Shops and Restaurants
The Charleston Beer Exchange (yes, we stopped in and bought some beer!)
We dined at The Kicken Chicken for lunch. OMG. I ate one of the BEST chicken sandwiches I've ever had, The Kicken Chicken Sandwich. A MUST try if you ever visit Charleston. I told one of my friends about The Kicken Chicken and she was like "OMG I have to go there!"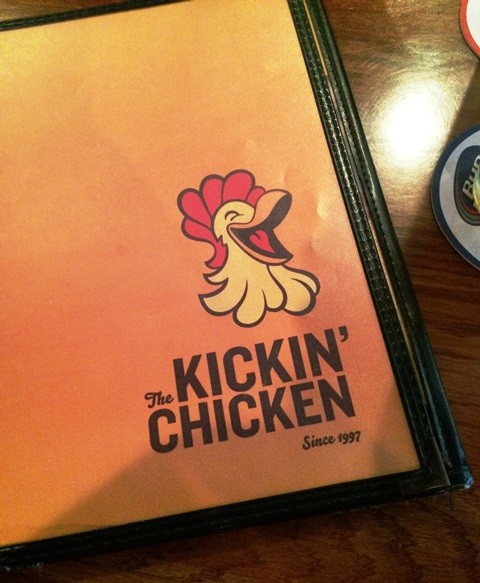 For dinner, we dined at the Triangle Char & Bar, a local spot filled with many 20-30 somethings. Both the Clemson/FL State and South Carolina/Vanderbilt games were on so the place was INSANE! I had the Brisket Tacos and Ken had the Home on the Range Burger. Both were good. Unfortunately, we were starving and devoured our food right when it was placed in front of us so I didn't get to snap any pics. Such a bad little food blogger I am.
On Sunday, we started our morning in Mount Pleasant with a stroll around the Charleston Harbor Marina.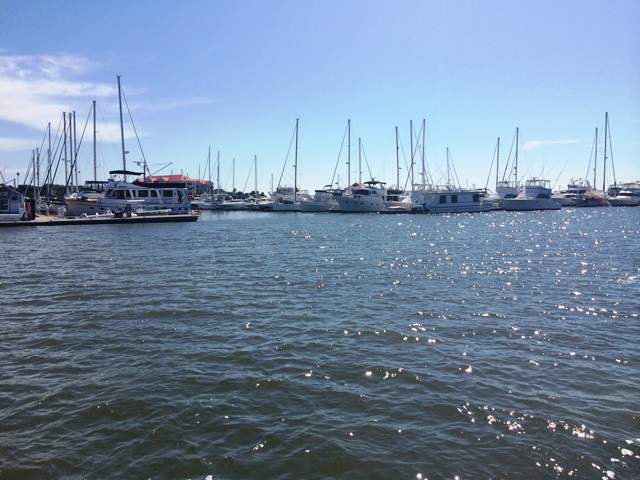 Then we had brunch from Page's Okra Cafe. Ken had the Pumpkin Pancakes (sorry, no pic!) and I had the best shrimp and grits EVER (photo at end of post.) This dish was completed by topping it with the best sausage gravy I've ever had – Creamy Andouille Sausage Gravy. You've GOTTA eat at Page's Okra Cafe if you go to Charleston.
After that, we explored Fort Moultrie and Sullivan's Island Beach.
Eventually, we made our way back to our hotel. But not before stopping at the Muddy Waters Coffee Bar for some Lattes.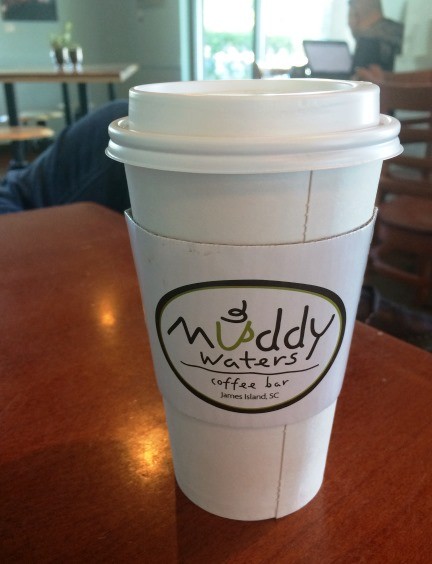 Sunday night we ate at the California Dreaming Restaurant. Not a local place but it was close to our hotel and right on the water. The food was great!
And alas, on Monday we headed home. This was the last photo that I took before we left. This was taken from the parking lot of our hotel.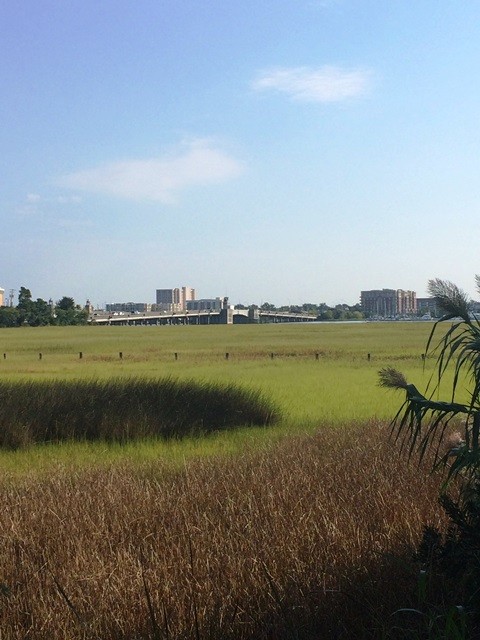 So, what were my four favorite things from our Charleston Vacation?
The Arthur Ravenel Jr Bridge (yes, I got excited each time we drove over this bridge)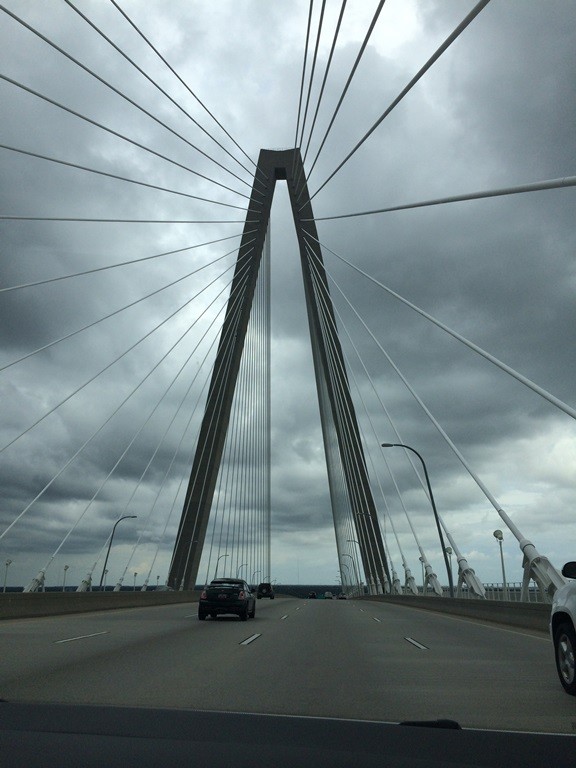 Charleston Harbor (both photos were taken at the Harbor)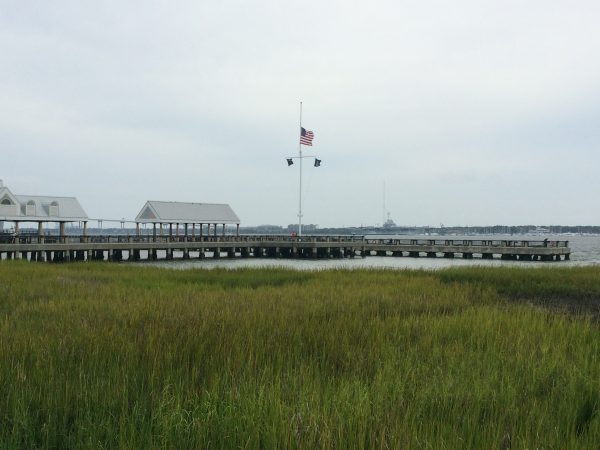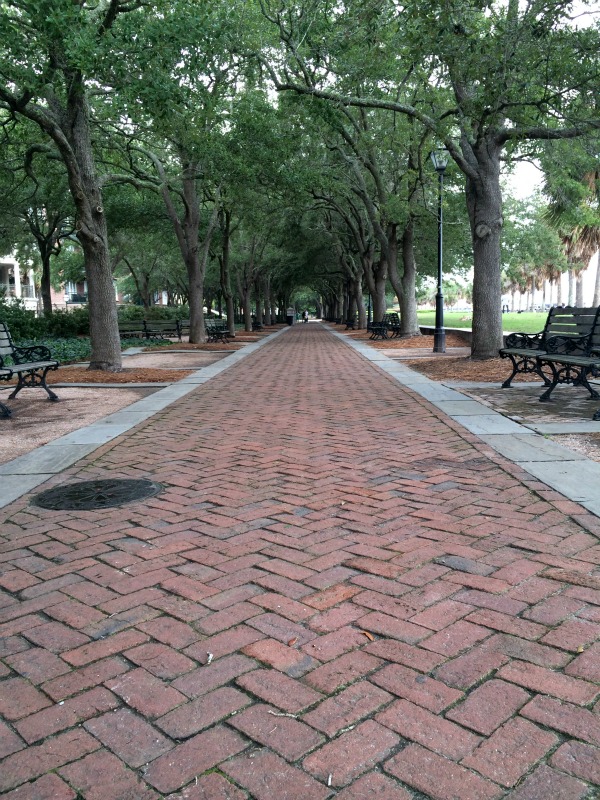 King Street Shops and The Kicken Chicken Sandwich (located on King Street)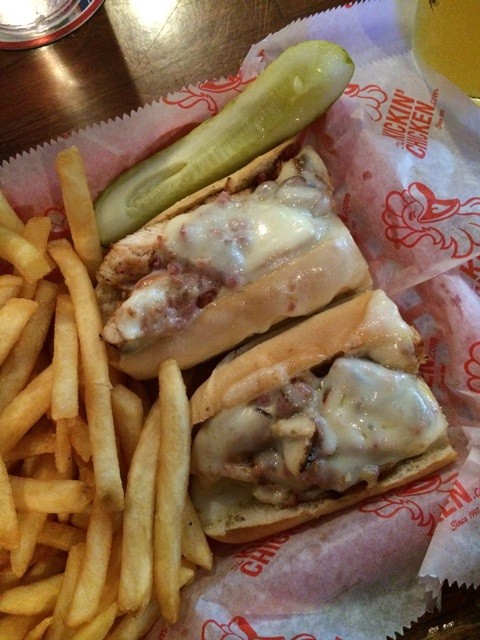 The Shrimp & Grits at Page's Okra Cafe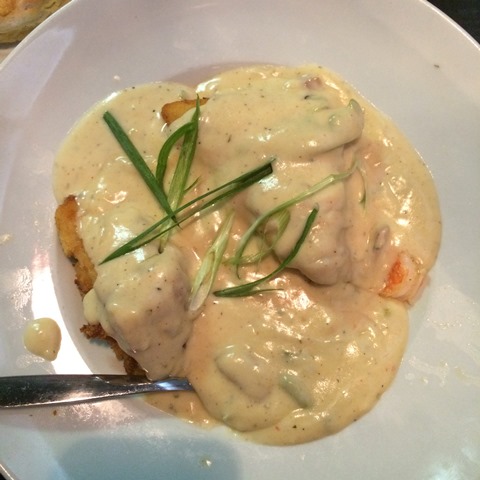 I hope you enjoyed my story of my trip to Charleston! Have a great weekend.