Here's a fun way to enjoy veggies – grilled. Not only do you get to enjoy the outdoors while making them, you get to enjoy tasty veggies. Seriously. Grilling does something amazing to veggies. It makes them irresistibly delicious. Last night we decided to grill some chicken. I had some veggies (mushrooms, red onion and red pepper) that needed to be used up so I thought it would be a good idea to grill them to go along with the chicken. I did the preparation; Ken did the grilling. I served the chicken and veggies over rice (seasoned with salt and country crock spread) and topped it with a super easy to make mushroom gravy. Heh, I got a little creative with the mushroom gravy. I didn't really have anything around to make a gravy so I used a can of Cream of Mushroom soup that I had. The meal was very tasty and I wish we had more leftover. There was only enough for me to take to work for lunch today. I hope you enjoy this recipe.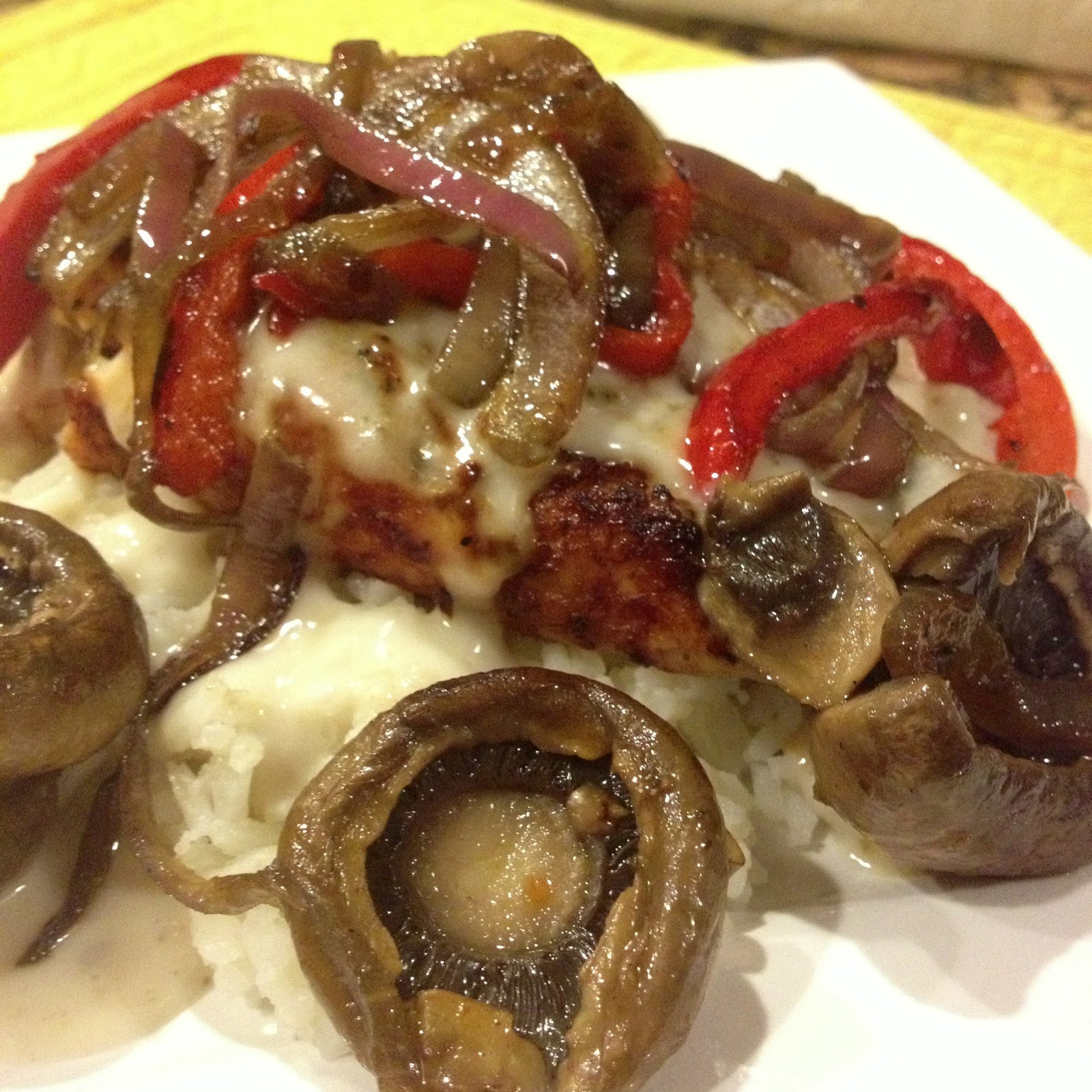 Ingredients
2 boneless chicken breasts

1 C Italian dressing

1 red pepper, sliced

1 red onion, sliced

1 16oz package of whole white mushrooms, stems removed

Seasoning of your choice (I used Trader Joe's South African Smoke Seasoning)

1 can of Cream of Mushroom Soup

1/4 tsp chicken bouillon

1 tsp garlic powder

1 1/2 C water (or more if you want a thinner gravy)

2 tbsp Olive Oil

Rice seasoned with salt and butter or country crock
Directions
Marinate the chicken in the Italian Dressing for about an hour

Combine the veggies, olive oil and seasoning and mix well

Grill the chicken over indirect medium heat for about 20-25 min or until it reaches an internal temp of 165

Grill the veggies in a grill wok for about 20 minutes over direct medium head stirring occasionally

To prepare the gravy, whisk the mushroom soup and water together in a saucepan over medium heat. Whisk in the chicken bouillon and garlic powder and reduce to a simmer. 

Serve the grilled chicken and veggies over rice and top with the mushroom gravy.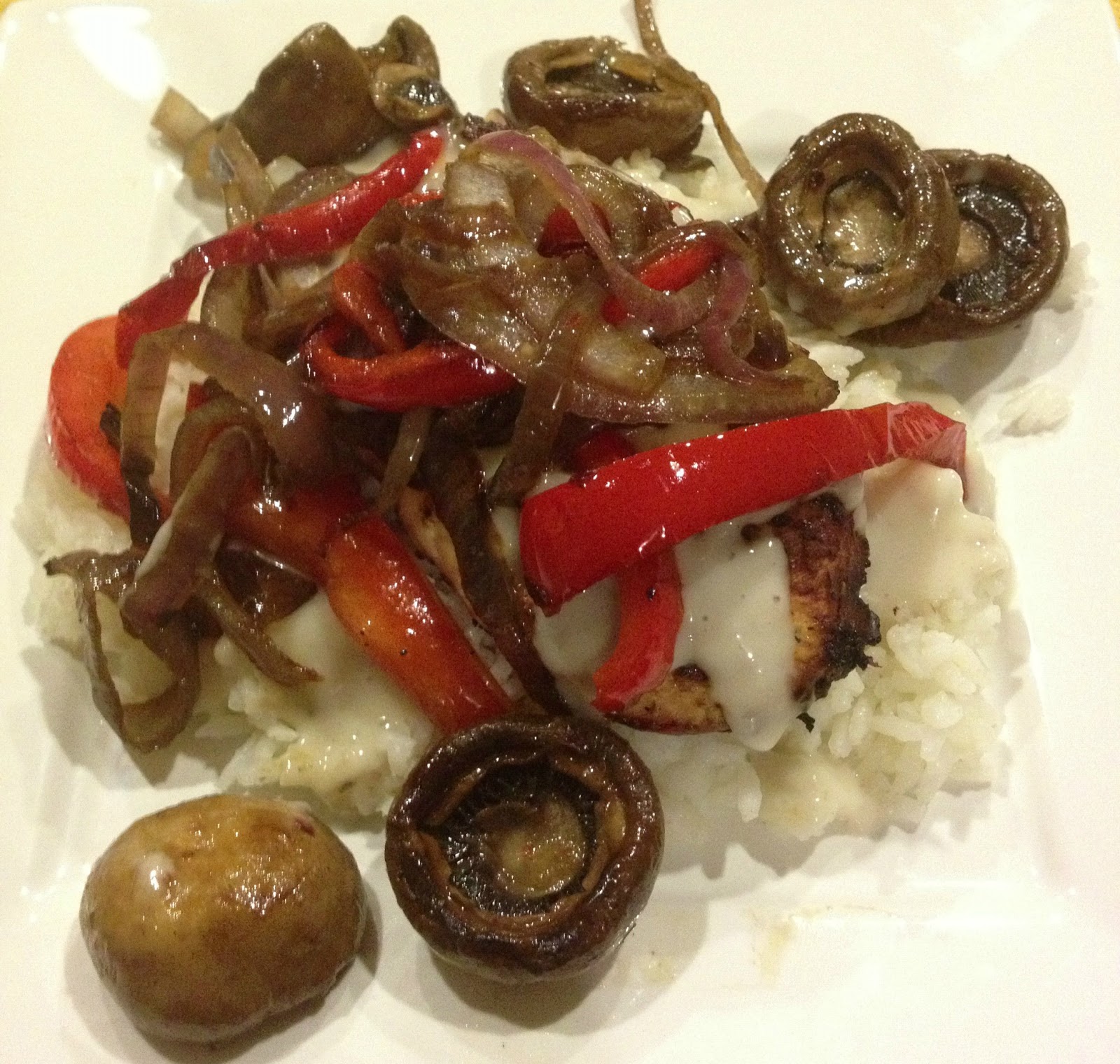 I'd love to hear what you think about this recipe. Please leave a comment letting me know. :)