Good morning and Happy Monday! Here's a $500 Amazon Gift Card Giveaway that will get your week off to a great start!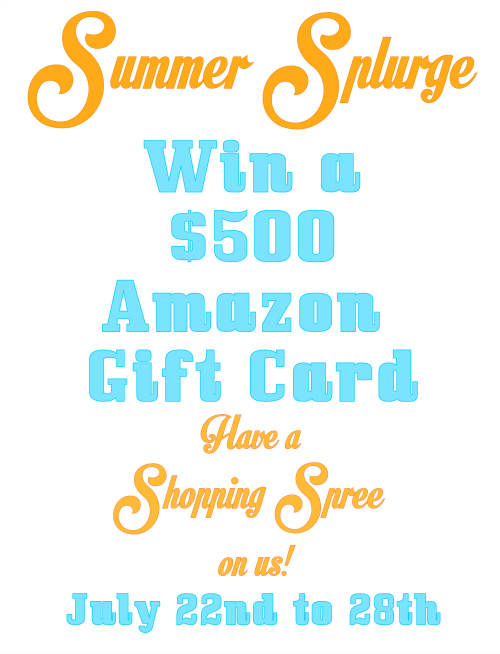 Ah, this weekend was a crazy one. I had been having issues with my old web hosting company since last week. Then on Saturday, my site was down for four hours. You read that right, four hours. This was due to, well, I really don't know. First I was told there were connectivity issues. Just connectivity issues in general. Then I contacted the hosting company a couple of hours later because my site was still down. This time I got a "someone is working on the bad server and it will be back up soon." Bad server? Yes, I know these things happen from time to time but multiple times per week is unacceptable, in my opinion. This fiasco drastically affected my numbers yesterday. Anyways, I switched over to a new hosting company that was praised by some other blogger friends of mine. So far, I am very happy with them. My site is super fast and their customer service is awesome! If you want to know who they are, just shoot an email to me. I'd be glad to let you know.
Anyways, let's get on to this giveaway! Lisa from Wine and Glue is the fabulous gal hosting this giveaway. She got a few blogging gals, including myself, to come together to bring this giveaway to you! You can visit the other participants by clicking on the thumbnails below. Good luck and thanks for stopping by!
Entering is easy! Complete your entries via the Rafflecopter below!
What will you do with the gift card if you win?