Hi folks. Happy Wednesday! Today I have something exciting to share with you. It isn't a recipe but it will make printing and saving my recipes so much easier for you! I've partnered up with Ziplist in order to give my readers a more convenient way to save my recipes for a later date!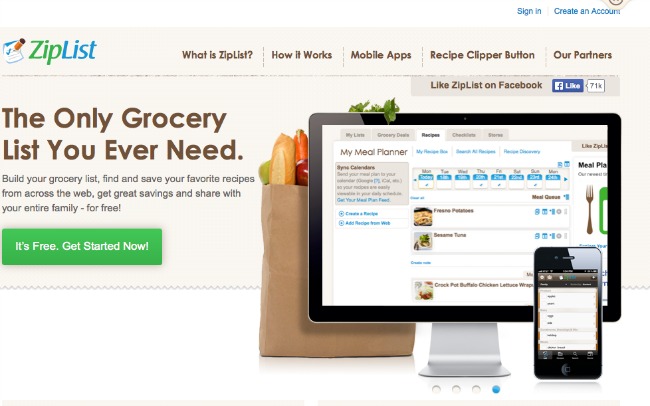 What's so great about Ziplist? You can save your favorite recipes from the web all in one place. You can print them and get this, you can create grocery lists that list the needed ingredients for the recipes you want to make! Not only can you now easily do this with my recipes, you can do this with many other recipes that you find on the web. And if the author of the recipe you want to save has partnered with Ziplist, then you can easily save those recipes as well! Easy peasy, super swell, eh?
So how do you create your own Ziplist account? See that Recipe Box tab in my navigation bar? Just click on that.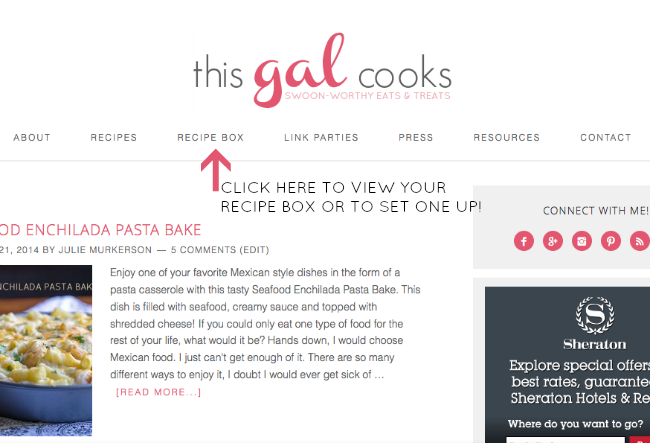 Once you click on that tab, you will be taken to a login/account set-up page. Just follow the instructions and you'll be set up in no time. I'll wait for you to get that Ziplist account set up and then I'll show you how to save one of my recipes to it!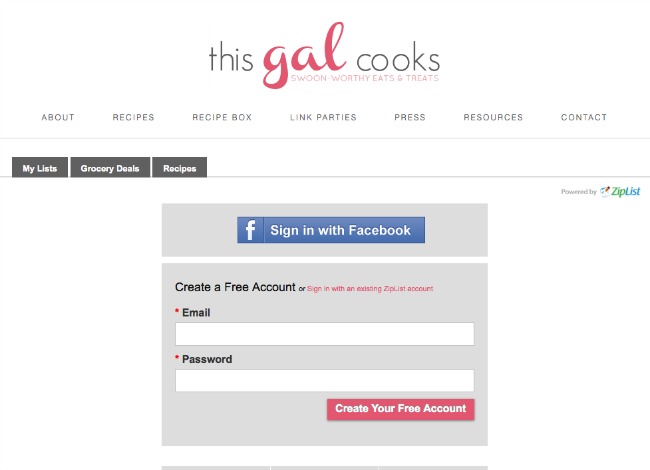 Ok, now that you have your very own Ziplist account set up, let's save one of my recipes to it. Hmmm, a lot of you seem to like peanut butter so let's save a peanut butter treat to your recipe box. How about this one? Just click on the image to get to the recipe's page. I suggest right clicking and opening in a new tab so you don't use your spot on this post.
Alright! Those look good, don't they? So let's easily save this recipe into your recipe box.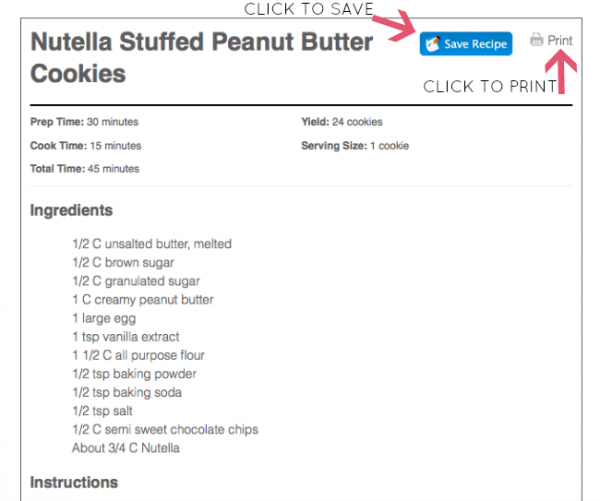 After you click the Save Recipe button, you will get a message box that looks like this.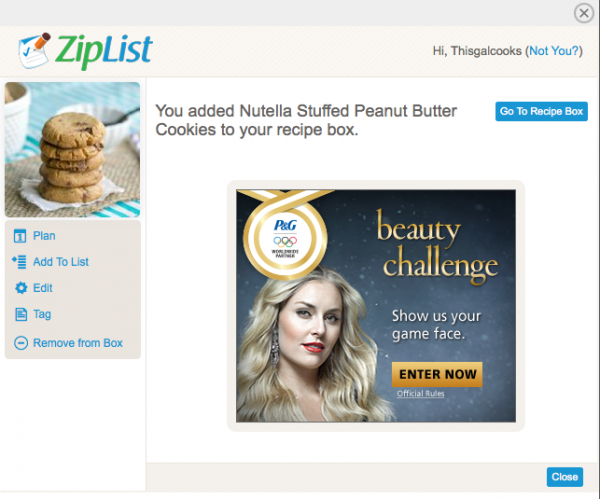 And if you simply want to print the recipe, just click the print button. See, now wasn't that easy? Going forward, I'm going to put a little reminder in each post so you remember to save the recipes you love. I know how easy it is to forget things, trust me, so I love little notes that remind me of awesome and important things to do!
Have a wonderful Wednesday, folks.