You won't be able to resist these 16 Spooktacular Halloween Treats! Make them for your party or make them for yourself!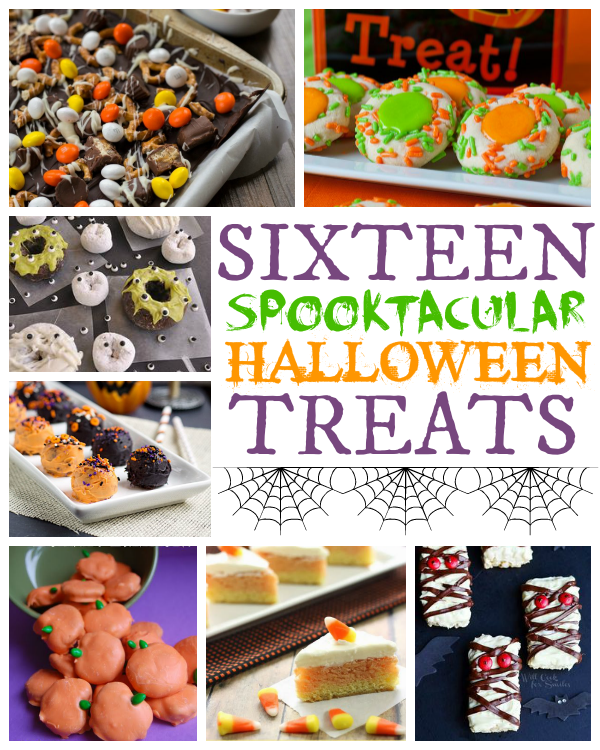 I love Halloween. It's my favorite holiday. What I love about it is all of the spooky decorations, the delicious treats, the fun candy, scary costumes and of course, the marathons of scary movies that run on some of the cable networks. Every year at the beginning of October, I get out my Halloween decorations and decorate my front porch. I've done this since I was a kid. I remember the excitement that built up to the day that we would put up our Halloween decorations. I still feel that way now when I unpack those boxes. Different boxes, of course, but filled with Halloween decorations, nonetheless!
I love making, baking and of course, eating Halloween treats. There are so many fun dessert ideas that are perfect for any Halloween occasion whether it be work, school or a Halloween party. You could even make delicious Halloween treats to snack on while handing out Trick or Treat candy! Today I am sharing some treats that are perfect for your next festive event. Which one of these treats will you try first?
Sixteen Spooktacular Halloween Treats