Apple Crisp is one of those comfort desserts that is perfect on a chilly day. Or perfect on any day, if you ask me. I took the traditional apple crisp to a whole new level with this Butterscotch Apple Crisp!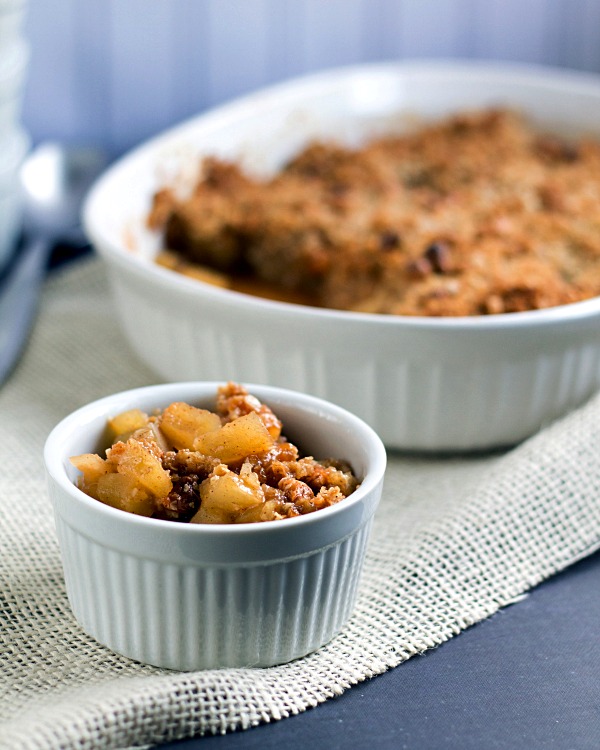 Connect with This Gal Cooks!
Facebook  Pinterest  Google Plus  RSS  Twitter
Whew! It's time to get back into the swing of things! Can you believe that I haven't posted a recipe since Wednesday of last week? Wednesday. It's been a pretty busy past few days and then when the weekend came along, I decided to be a little on the lazy side. I laid around the house until about 2pm on Saturday. That is pretty rare for me. I'm usually up and doing something that's at least somewhat productive by 9am. After finally finding the energy to get up and get ready, I headed to Michael's, Kirkland's, Total Wine, Target and the grocery store, which happens to be Publix for me. On Sunday we went to see Riddick and then had lunch at a cool little place called the Key Lime Cafe in Downtown Stuart. The food was pretty good and the atmosphere was excellent. We'll definitely go there again.
What did you do over the weekend?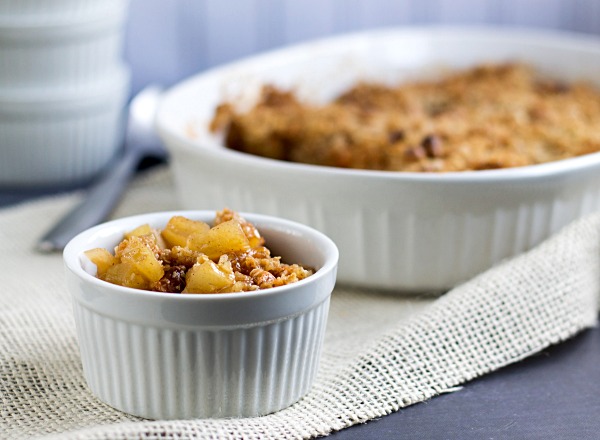 Butterscotch Apple Crisp
During  the last minute of making this apple crisp, I decided that I wanted to do something a little different with it. After making the crumb topping, I mixed in some butterscotch chips. Best idea ever! Ok, well probably not the best idea ever but a good idea nonetheless. Apples. Butterscotch. Mmmm. I bet you're about to run out and get some apples right now, aren't you? We ate this butterscotch apple crisp with Cool Whip. I know, I know, vanilla ice cream would have been better. But I didn't have any and I didn't have time to make any. So Cool Whip had to do. It worked out pretty well; the apple crisp tasted wonderful with it. Cool Whip, ice cream, whipped cream. It will all go good with this darn delicious Butterscotch Apple Crisp!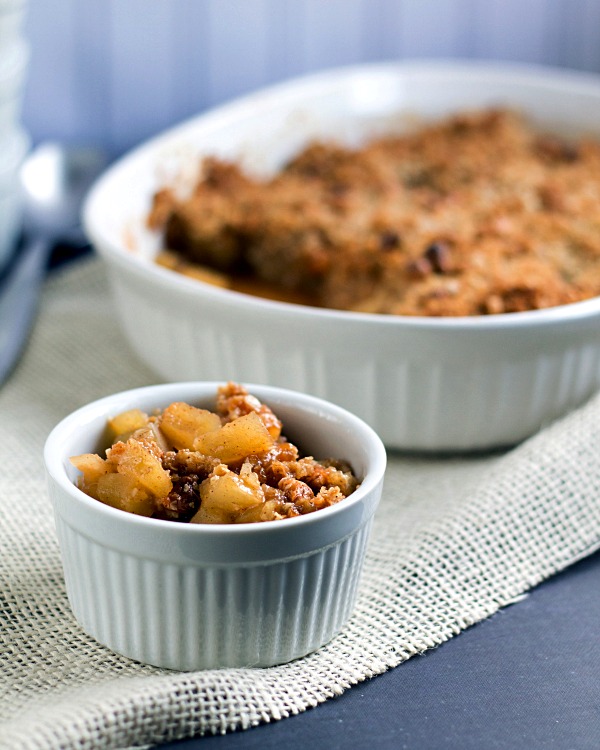 Ingredients
3 medium granny smith apples, peeled, cored and diced
2 tbsp orange juice
1/4 C white sugar
1/2 tsp cinnamon, divided
1/2 C quick cooking oats
1/2 C brown sugar
1/4 C cold butter, cubed
1/4 C all purpose flour
1/3 C butterscotch chips
Instructions
In a mixing bowl, combine the apples and orange juice. Mix in the white sugar, 1/4 tsp of cinnamon and then pour into a 1 1/2 qt baking dish.
In another mixing bowl, whisk together the flour, oats, remaining cinnamon and brown sugar. Cut in the butter and then lightly mix in the butterscotch chips. Sprinkle over the apple mixture.
Bake at 375 for 30-35 minutes.
Cool for 15-20 minutes before serving.
Notes
Adapted from Better Homes and Gardens New Cookbook
http://www.thisgalcooks.com/2013/09/09/butterscotch-apple-crisp/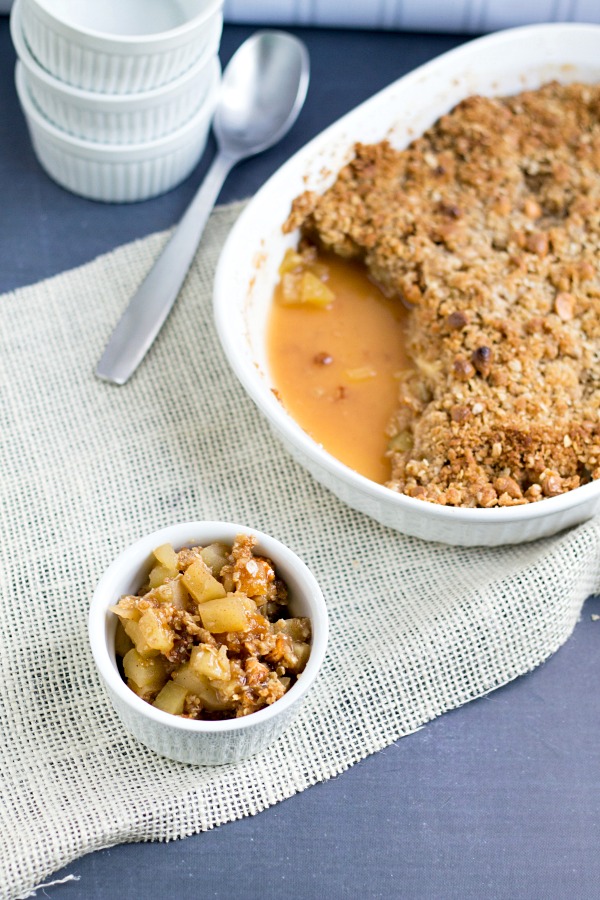 More from This Gal Cooks